Rolok® HS® A Thread Rolling Screw for High Strength Steel Applications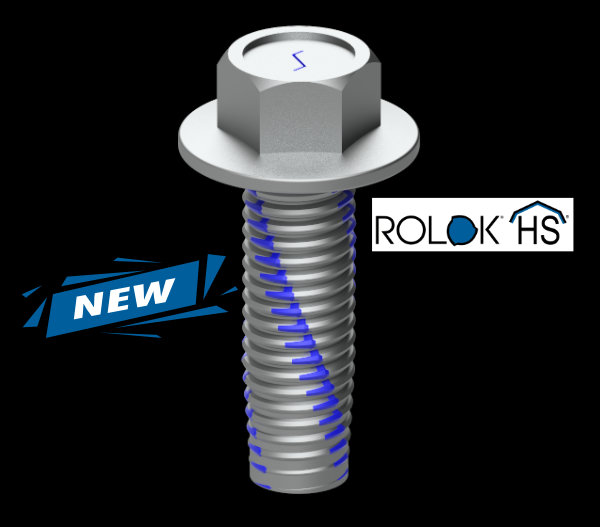 Semblex is pleased to announce the release of our newest product for thread rolling into high strength steels, Rolok® HS®.

It utilizes a robust thread profile to prevent thread bending and collapse in high strength materials, overcoming the inherit weakness of traditional 60-degree thread profiles. A spiral lobe feature is incorporated to reduce installation torque and provide resistance to vibration loosening. Rolok® HS® can fasten into steels with tensile strengths ranging from 500-1200MPa to support the increased use of Advanced High Strength Steels (AHSS). Rolok® HS® is compatible with the same heat treatments and platings as most traditional thread rolling fasteners.
Semblex is committed to solving fastening challenging for our customers. Please contact our Engineering Services team for further information on Rolok® HS® or to discuss any fastening challenges you may have.
Engineering questions can be directed to sales@semblex.com