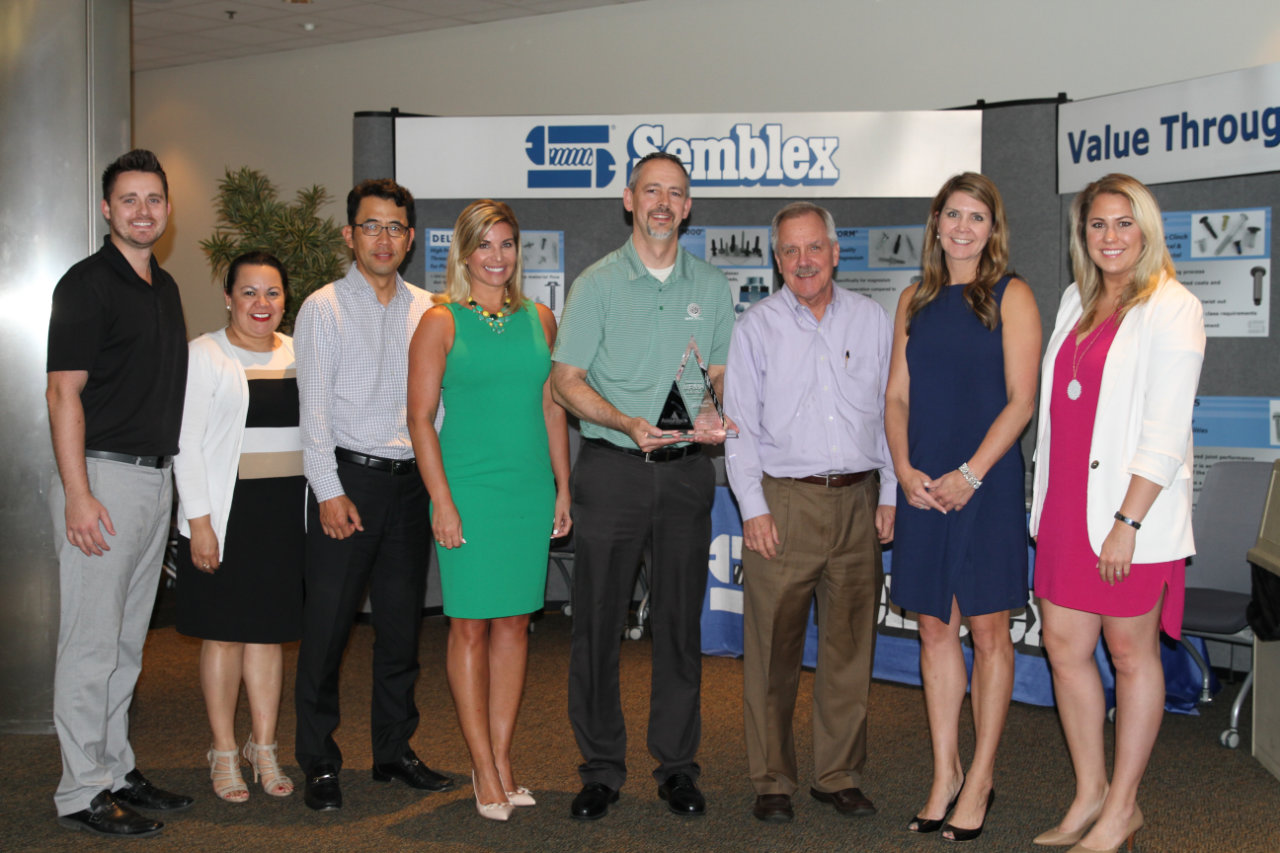 Semblex Corporation Receives Assurance MRMH Award for New Focus on Consumerism
Elmhurst IL June 1, 2018
The MRMH Award is open to all Assurance clients that work alongside the Top 50 U.S. insurance brokerage to achieve quantifiable results in minimizing workplace risk and maximizing the health and well-being of employees. Clients must meet certain criteria to qualify, including a large quantifiable reduction or improvement in a variety of key areas.
Semblex always had a robust health insurance plan designed to attract and retain talent. With a greater than average number of dependents, rich plan designs and high utilization, Semblex saw a substantial increase in their claims expenses. The company worked together with Assurance to formulate a strategy focused on cost containment. To start, Assurance prepared a summary of losses and included benchmarking data with a detailed list of recommendations. This analysis was the foundation for the action taken to position Semblex for cost control without sacrificing a competitive benefit offering.
Through Semblex's support and employee education, Health Savings Account (HSA) enrollment went from 24% (2016) to 59% (2017). One prevention tool utilized was biometric screenings, which increased 14% from 2016 into 2017. Semblex also focused on reducing the number of smokers through tobacco cessation programs, as smokers cost employers an additional $5,128/year/person in healthcare costs and lost productivity, according to the CDC.
"Semblex focused on healthcare consumerism and wellness through employee education and engagement, resulting in over $985K in cost savings. We're so proud of the Semblex team's efforts to minimize risk while maximizing health," said Tammy Miller, vice president at Assurance.
Assurance recognized Semblex's achievements at an MRMH Award presentation on Wednesday, May 23, 2018, at the client's headquarters in Elmhurst, Illinois