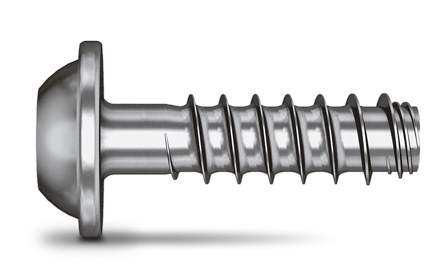 Semblex is pleased to announce the launch of the newest thread forming screw for Thermoplastics - EVO PT®.
Eleven years in the development the next generation brings new changes and options for both assembly performance and design assistance.
Semblex became the first official global licensee of EJOT's newest technology.
A calculation program, EVO CALC® allows for simulated performance data in a variety of different material options along with Finite Element Method (FEM) evaluations regarding relaxation behavior characteristics based on temperature changes. Computer-Aided Engineering (CAE) stress analysis will be an emerging feature for more in-depth design evaluations.
New fastener features include a unique Lead-In thread for automatic screw centering which allows for shallower counterbores along with a "Bionic Contour" of the body to thread for optimized plastic material flow.
Thin thread technology continues with a 26°-degree thread angle for lessened outward radial stress and an oversized initial forming thread to allow for similar torque strategies within different lengths of fasteners. Similar torque performance allows for the possibility of fewer part numbers needed by a corporation to handle their assembly requirements allowing purchasing to buy consolidated parts in higher volumes.
Semblex continues the commitment to bring the latest in thread forming technology and our Engineering Services department can be contacted for your design support.
Engineering questions can be directed to sales@semblex.com