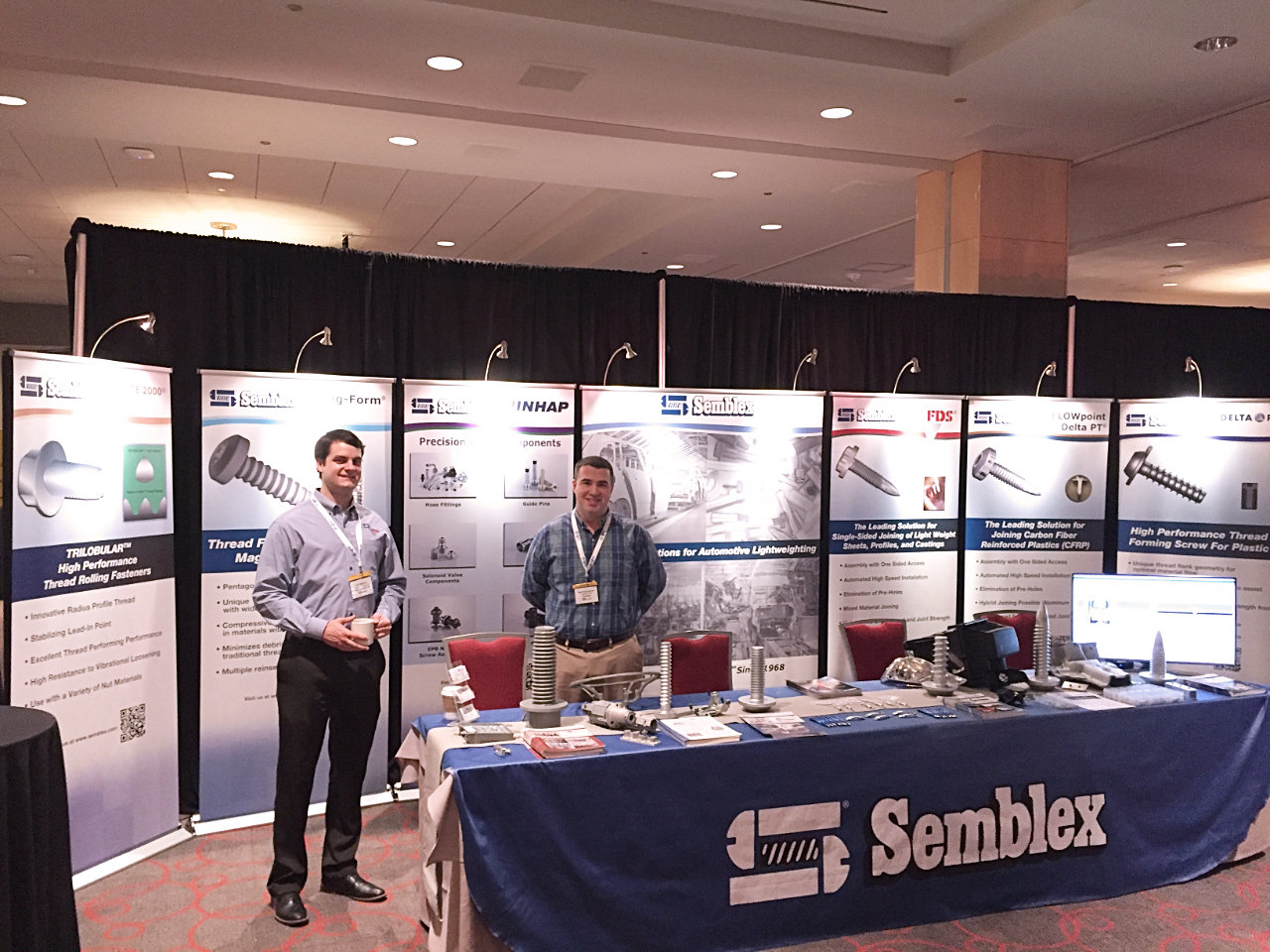 Semblex At The Global Automotive Lightweighting Materials Summit
March 1st, 2018
Semblex Corporation exhibited and presented at the winter 2018 GALM show in Detroit Michigan, February 21st and 22nd.
Mr. Gene Simpson Vice President of Quality and Engineering and Mr. Stephan Weitzel, Vice President EJOT Gmbh & Co KG co- presented options for lightweighting. This year's show featured a new enhanced design for flow drilling screws, FastFlow® which is designed to reduce thread forming time. Also presented was a new double end stud option for FDS®.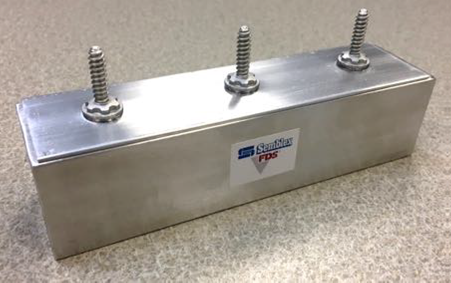 A more detailed overview covering FLOWpoint Delta PT® for carbon fiber reinforced plastics (CFRP) was presented along with the announcement of the next generation of Delta PT® coming later this year. 2018 promises to be a year of new technology improvements!